The event, organized by SoftUni and FlyEvents, gathers top lecturers and experts in the field of software development, digital marketing, entrepreneurship and blockchain technology
The potential of the most important unit in every economy – the person
, is the focus of the first edition of Soft Unit Conference, which will be held on September 28 and 29, 2018, in Sofia Event Center. The event is organized by
SoftUni
, one of the largest and most respected educational institutions in Bulgaria, in partnership with
FlyEvents
, and aims to meet people looking for personal and professional development in Bulgaria with the local business and its needs.
Soft Unit Conference targets young talents as well as experts looking for professional development in the field of
software development, digital marketing, entrepreneurship, blockchain technology
. The main focus of the event is the practical cases and tasks set by some of the most advanced companies on the Bulgarian market, which will enable everyone to challenge themselves and show their knowledge and skills.
More than 25 Bulgarian and international top speakers, entrepreneurs and experts will share their experience, advice and ideas during the conference.
In parallel, innovative workshops will be held, and the final will feature a special after party with DJ Doncho and Tita, which will enable people with similar interests and mindset to meet informal, exchange contacts, find answers to some of their issues and gain experience of good practice in their field of activity.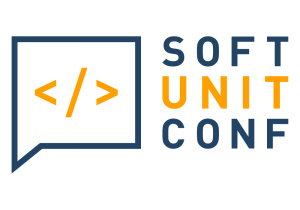 Soft Unit Conference
also initiates a campaign with the slogan:
Stay here where your story matters!
The purpose of the campaign is to include and recognize companies that realize the need for a new perspective and a different approach to young people so they would have a reason to stay in Bulgaria and be the driving force in the technological change that is happening here.
For the country to continue to grow as an innovation and technology center of Eastern Europe, the training, recruitment and development of new staff must be up to date with the latest global trends. Talented and quality professionals need to be aware of the many opportunities that exist in the technology sector in our country and know that they will be able to grow, develop and not only follow but also participate in the creation of global innovations.
Follow the news about the speakers and the Soft Unit Conference program on
http://softunit.bg/
and the conference Facebook page:
fb.com/SoftUnit.bg
. The event is supported by Sofia Municipality, Paradise Center, Visteon Bulgaria and Aeturnity Ventures.
More about SoftUni
Founded in late 2013 by young entrepreneurs Svetlin Nakov and Hristo Tenchev, with the idea of creating an educational initiative that provides real and high-quality software education, today
SoftUni is one of the largest and most respected educational institutions in Bulgaria
. SoftUni is the organizer of many training programs, free courses and seminars, events and other educational initiatives that provide quality education to thousands of young people in Bulgaria in the IT and digital technologies fields.
This is not SoftUni's first initiative. It has been organizing successful special events since 2014. These include 2 editions of SOFTUNIADA, 5 editions of SOFTUNI CONF, SOFTUNI TECH FEST and SOFTUNI CAMP.